~ About Ian ~

I began energy work in the spring of 2001 while traveling in Europe. In 2004, I was attuned to the 1st degree of Reiki while visiting Costa Rica. I've since trained and been attuned to the Master level of Reiki and have also been instructed in Advanced Reiki Techniques (ART). I am certified as an instructor up to and including the Master level and Advanced Reiki Techniques (ART).
My lineage is through teachers in the Tibetan/Usui lineage: click here to see.
While traveling abroad, I greatly appreciated the unique aspects of each culture I experienced. I deeply respect people's backgrounds and personal spiritual expression.
I feel a strong resonance and have ample experience giving Reiki to children and infants.
I received my Bachelor's in Sociology from the University of Oregon in 2004 and have worked as a social worker serving the community. Currently, my days are spent giving and teaching Reiki and caring for my son.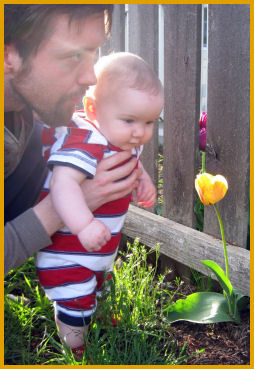 I am the happy father of Kairavan ("Kai"), who was born in November 2008.